Hi, my name is Steve Harrison, I am a fully qualified Government Approved Driving Instructor (ADI).
I'm married with 2 teenage daughters, and live in Bishops Cleeve.
I love spending quality time with my family, being a Driving Instructor gives me the perfect work/life balance that I'm looking for.
I'm very approachable and was always being told by friends and work colleagues that I am a calm and relaxed type of person, and would therefore make a great Driving Instructor – that was 10 years ago and I've loved every minute teaching since!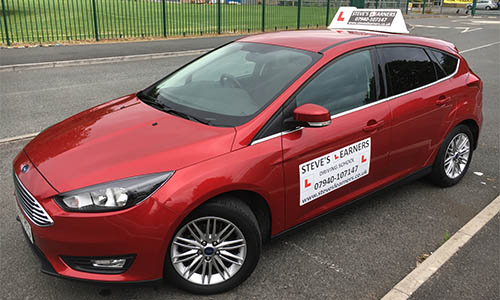 I will ensure you feel safe and secure at all times during your lessons.
Lessons are designed to suit you, the student, not me your instructor. My goal is to make sure lessons are delivered in a patient, friendly, as well as fun atmosphere. The feedback I get from my pupils is that this is definitely the case!